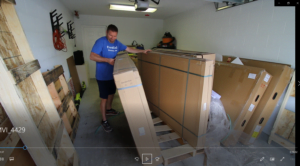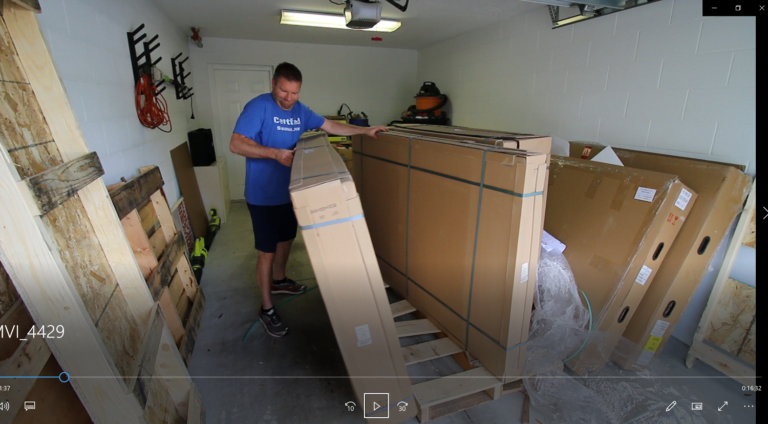 Hey guys, I'm sorry I had to take down the sauna review videos for a short while.  I am working on getting them back up, it's just slow going while also doing the current pallet shipments too.  I have to choose between being at the computer to update the content, or get in the garage and handle all these pallets so I can get the testing done. Anyway, in the meantime so you're not in the dark, I put together the shortlist of infrared saunas that are guaranteed to be safe. (that I have personally tested myself)
I threw this together for you today 02/12/2019, so please don't expect the holy grail with all the pictures, vids, etc…
Every sauna brand listed below, I have personally tested with 4 EMF meters myself. I can't show you the videos yet for the ultimate proof, they still have to edited. But if I were buying a sauna for my mother, children, or anyone fighting a disease, it would be one of these three brands.
All of the brands listed on this page mitigate electric fields, which is what most sauna companies are lying about. (other companies will tell you their sauna is low emf, show you the levels using a gaussmeter only, and then not even test the electric fields. They never show you the body voltage either, which would reveal the high electric fields. Consumers are being duped left and right…)
I have personally tested the following models from each brand: Clearlight Premier IS-2, Radiant Health 2 Person, and the High Tech Health TR2.
All three brands have magnetic fields below 1mg in the seated position, electric fields below 200 v/m, and body voltage of less than 200 millivolts.
The saunas I bought from Coscto & Amazon that were supposed to be "low emf", some models had up to 100mg magnetic fields in them… Downright awful.
This is the list of safe saunas so far from all the testing:
---
Radiant Health
Pros:
Ultra low emf

low magnetic fields, low electric fields, and low body voltage

Zero presence of RF radiation (no bluetooth from the stereo either! Awesome!!)
The easiest sauna I've ever put together
Love the fact that the floor has a tile insert, so you never have to worry about sweat dripping down your feet into the wood ever again.
Has a bench heater under your seat, so it feels like a towel warmer in a fancy hotel when you get in

Cons:
None really, compared to what's out there. It does take 30 mins to heat up into the 130's F, but for something that's safe for children, elderly, or anyone fighting disease, it's worth the wait.
---
Price range:  $3,300 – $6,100
More Info: RH Saunas
Discount code: "matt-justice-500"
My direct contact:  Randy Gomm
Direct phone number:  1-888-291-6544
Clearlight Premier
Pros:
Ultra low emf

low magnetic fields, low electric fields, and low body voltage

Good quality for the money
Best financing deals available
Available in most countries, including UK, NZ, AU
Good warranty
Cons:
Same, none really. Great sauna for the price, good adequate heater coverage like the others, same preheat time, etc…
I don't believe in the need for full spectrum, but this is my personal opinion. Most will try to upsell you to full spectrum, but FIR is doing the real workhorse in any sauna
---
Price range: $3,599 – $7,599
More Info: CL Saunas
Discount code: "matt-justice-500"
My direct contact:  [email protected]
Direct phone number: (800) 317-5070
High Tech Health
Pros:
Ultra low emf

low magnetic fields, low electric fields, and low body voltage

Poplar wood is great for chemically sensitive people (if not sensitive, lumber is not a selling point in my opinion)
More spacious than most saunas
I like the front angled heater design, something you don't find in most ceramic saunas
Cons:
The most difficult sauna I've put together to date
3 separate power controls for sauna, lights, and radio
Most expensive
---
Price range: $4,000 – $7,000
More Info: HTH Saunas
Discount code: "matt-justice-500"
My direct contact: Tess Harris
Direct phone number: (720) 815-2670
I can't stand annoying sales people, and when I was buying a sauna for the first time, it seemed like everywhere I called said their sauna was "the best" and were super high pressure… so ridiculous!  I put my direct contact for each above, since each one has been super down to earth with me, and weren't pushy at all.  You can simply call and use their extension for a low key sales experience.
---
Which sauna is right for you?
The truth is, you cant go wrong with any of them. They're all good saunas, and I'd have any of them in my home, buy them for my family, recommend them to friends, etc…
My number one gripe with the sauna industry, is that no one is policing the EMF claims, and until the FTC steps in and starts regulating the industry, anyone can say anything they want. Sauna companies are regularly caught claiming lower levels than they should, deferring to third party emf reports (which I think are absolutely nuts!), not mitigating electric fields, and no one tests body voltage.  Well I have, and these three make the cut.
If if I had to pick a sauna today that would be the right fit for most people, I'd go with the Radiant Health. It's the best blend of build quality, and the lowest EMF of any sauna I've ever tested. It's also the easiest sauna I've put together, which doesn't mean much for me, but I know that is a really important point for a lot of you.
If budget is a concern, the Clearlight Premier is a little bit cheaper, and still low emf. The High Tech Health is great for uber chemically sensitive people that have to have Poplar, but the assembly is a bit more cumbersome. Both the Radiant Health and Clearlight are also low VOC, I just wouldn't get Cedar if you have chemical sensitivities. (I do not, I sauna just fine in any wood, and my preference is only based on smell)
Overall, the Radiant Health takes the cake thus far with the tile floor… Very nice feature!  I reserve the right to change this opinion in the future, but I stand by my EMF testing 100%.  ANY of these saunas are safe for your family, and by me saying I like one over the other, is personal preference.  ALL of them are perfectly safe, good quality units, from good companies that will be around for the long haul if you ever need anything.
They do track my referrals, so please tell them I sent you. If I build up enough clout, hopefully I can get some more sauna models to test for free in the future, instead of having to buy them all. (full disclosure, I did try to get these saunas for free, but unfortunately none of these models listed above were given to me. I got a discount on a couple, but it cost me over $10k just to be able to publish this one page and personally verify the emf levels on these 3 saunas alone)
Have more questions I didn't hit?  Use the comment system below to ask, I usually respond within 24 hours….